February 1, 2013 on 9:00 am | In
Dragon Knights
,
Video
|
2 Comments
Dragon Storm is doing great. Thanks to all of you for supporting my work!
Not sure if I posted this here yet or not, but this is the video – made by Circle of Seven Productions – for Keeper of the Flame…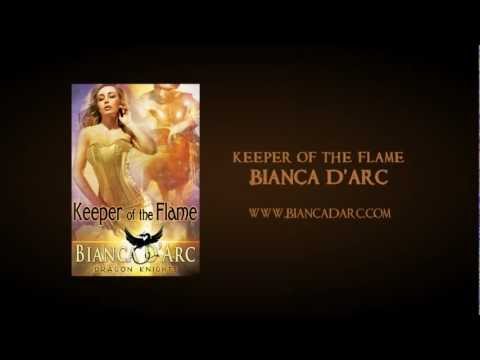 Isn't it great? The book comes out on February 26th, but is available now for pre-order from Amazon.
2 Comments »
RSS feed for comments on this post. TrackBack URI
Do you have ANY idea when the next Resonance Mates book will be released??

Comment by Heather — February 2, 2013 #

Short answer – no. Long answer – I'm still writing the book! It's about half finished and then it'll have to go through the publication process, which seems to get longer and longer every time I submit a book. That's the publisher's doing, over which I have no control, unfortunately. But I'm going to do my best to finish it within the next month or two and get it into the production cycle asap. Sorry I don't have better news. My publisher wanted me to concentrate on dragons all last year and my other projects got pushed off longer than I really would have liked.

Comment by Bianca D'Arc — February 2, 2013 #
Leave a comment
Powered by WordPress with Pool theme design by Borja Fernandez, adapted by Bianca D'Arc.

Come over to The D'Arc Side... www.biancadarc.com